2017年9月開始萬民福音堂推動260讀經靈修計劃,從創世記開始以4年半時間靈修及讀完新舊約聖經。參加讀經計劃者可使用電腦或手機瀏覽器,或「讀經紀錄表」記錄個人讀經進程。使用瀏覽器者如未有萬民堂會員區帳號請按260網頁指示註冊帳號,登錄後便可以啟用260讀經記錄功能。
PGC started a Bible Reading and Devotion program from September 2017 beginning with Genesis to finish reading the whole Bible in four and a half years. Participants can use the computer or cell phone web browser, or the PGC Bible Reading Record to track the personal Bible reading progress. Participants who do not have an account in the PGC Member Area should create an account according to the instructions in the 260 information. The Bible reading progress tracking will be activated after logging in.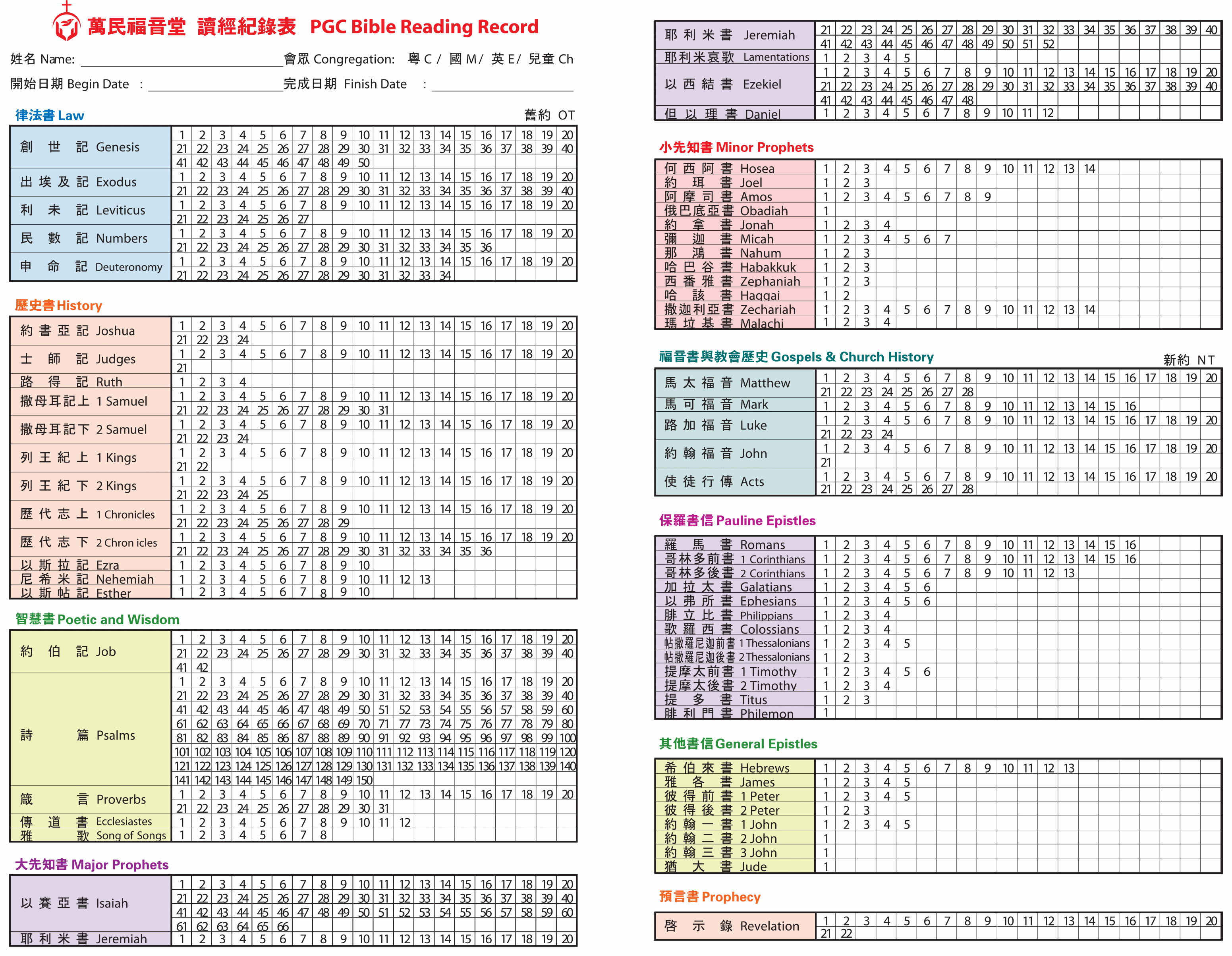 發送記錄表到電郵 Send Chart to email:
請填寫以下表格 Please complete the following form.